Your Magazine for Yesterday, Today & Tomorrow
From the moment you first arrive on Bainbridge, you realize our island is an exceptional place. Glimpses of unrivaled natural beauty span the island; from mountains, forests, open spaces, parks and trails to the glistening waters of the Puget Sound. That natural beauty is complemented by a growing and diverse business community, superb dining and entertainment, nationally acclaimed schools, world-class art, and a host of recreational opportunities which all contribute to Bainbridge's reputation and enduring appeal.
Ultimately though, it is the island's people, its one-of-a-kind residents, that truly make it remarkable. Artists, entrepreneurs, doctors, chefs, athletes, teachers, volunteers, caregivers, philanthropists (and many, many more) collectively comprise a well so deep of talent and passion it's sometimes hard to believe how lucky we are to have such incredible neighbors. It's a shared love for our Island home and one another that makes Bainbridge a magical place… and the stories of our people fill the vibrant pages of PNW Bainbridge magazine. Click here for our media kit.

THE ISLAND WANDERER
Interested in weekly island news? Check out The Island Wanderer, written by PNW Bainbridge contributors, Margaret Millmore and Kevin Dwyer . Subscribe to the email blog and follow them on social media.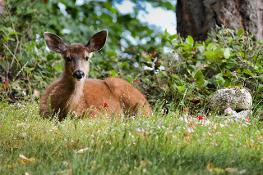 Since 1927, the Bainbridge Island Chamber of Commerce has been the energetic heart of a strong, sustainable local economy. Over the past nine decades, the Chamber has helped nurture and support an amazing line-up of innovative Island entrepreneurs, businesses and nonprofit organizations with outsized local, national and international impacts on the world. Today's Bainbridge is recognized as a jewel of the PNW whose residents proudly support homegrown businesses spread across a half-dozen commercial districts around the Island.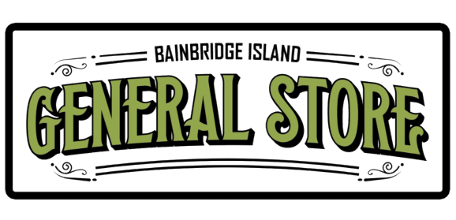 The Bainbridge Island General Store is a digital showcase of the best of Bainbridge which makes it easier to shop local for the holidays and beyond. It is open to all local retailers, makers, and creators with a current Bainbridge Island business license and a 98110 or 98061 primary business address. By pulling together representative items from island stores, artists, and artisans, the General Store gives a quick overview of what can be found in the shops, studios, and workshops of Winslow, Lynwood Center, Fletcher Bay, Day Road, and beyond... We are here to help you browse Bainbridge, find what you need, and then connect directly to our local business partner's own website page.